Corporate Insights: Lauri Veltheim with KONE Corporation
Published on
Aug 20, 2021
Corporate Insights: Lauri Veltheim with KONE Corporation
rosinski
Fri, 08/20/2021 - 15:25
Many CEMS alumni have chosen to build their careers with CEMS Corporate Partners. In this interview series, we explore the diverse career paths CEMS alumni have embarked upon within CEMS Corporate Partners. Today we meet Lauri Veltheim Global Finance Director for Doors and Digital Services at KONE. News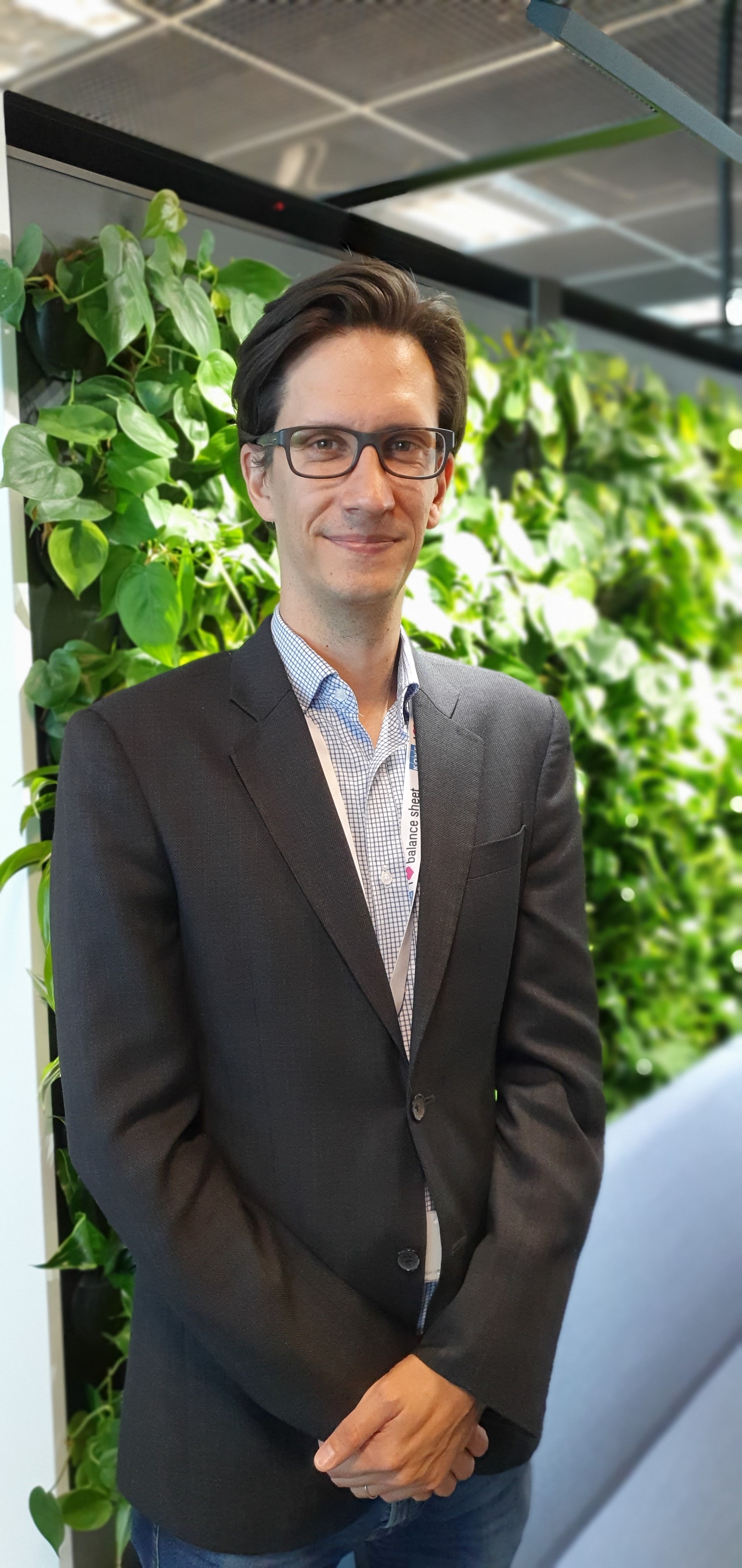 The autonomy to focus on what you think brings value to the company
What's the worst that could happen?
It's a question that Lauri Veltheim asks himself regularly. And as an approach to life, it has served him well.
Never quite a "text-book accountant," Lauri has ascended the ranks of Finnish escalator, elevator and building maintenance giant, KONE Corporation. Today he is Global Finance Director for the company's Doors and Digital Services. And he attributes his success to a willingness to jump out of his comfort zone and "grab every opportunity out there."
"Nothing is ever totally black or white, and even the least auspicious-looking opportunities have a silver lining in my experience," he says.
Lauri's experience with KONE began nine years ago, fruit of his CEMS MIM business project with Aalto University.
"The project went well; it was a like bridging the gap between university and the business world in practical terms because the CEMS programme helps build the skills companies are actually looking for. On that basis, I was able to forge a connection with the company which meant I felt confident trying out for a training position. From there, I was hired into the role of Assistant Business Controller."
That Lauri has progressed through the company from controlling  roles through to leadership positions in finance is as much as function of KONE's corporate culture as it is his personal willingness to grab opportunities and step outside of his comfort zone. KONE is a corporation that proactively assigns responsibility to new-hires from the get-go, he says. It's also a culture that encourages exposure to diverse business functions and that provides its employees with opportunities to try different roles in different geographies.
"KONE is really one of Finland's greatest emerging success stories. We're globally dispersed across 60 countries, and for early careerists with a hunger to learn and something to really bring to the company, there is a huge range of opportunities to learn about different functions and to do that in different countries."
A career that is anything but predictable
Lauri's own trajectory with KONE began in Sydney, moved on to Dubai for five years and most recently back to his native Finland – an "irony" that he fully acknowledges.
"It's funny, in some ways, to have pursued an international career and to end up back in Finland, working for a Finnish company. But my experience at Kone has been anything but predictable," he stresses.
Unrelenting support from his managers has seen him explore controlling and reporting, the business function and sales over the years. And his current role as Finance Director is "quite  a departure" from his academic training.
"I majored in business communications in my home university and my CEMS Masters is in management, so I'm pretty far from the text-book accountant, although I've always had an interest in finance. But KONE is really one of those places that embraces diversity and enables you to try different roles to see what you can deliver every day."
Lauri's everyday responsibilities are fairly unpredictable, he says. There is no "typical day," as such. That said, in finance, there are monthly and yearly cycles with certain tasks and reporting obligations that must be observed. The start of end of each month can be very labour intensive in terms of planning and then analysing performance to determine successes and what has not gone so well to plan, says Lauri. Mid-month is usually a chance to down tools to a certain extent, and focus on longer-term projects.
"Depending on your role, finance is heavy in analysis and reporting to assess how well you're doing month by month. The closer you are to the figures, the busier you are likely to be at the beginning of the month. So there are strong monthly and annual cycles that you follow, and you are always planning – though your days are quite different, depending on the projects you are pursuing."
Grab every opportunity – good and bad
KONE is a "wonderful employer," says Lauri; an employer that gives you autonomy to learn and grow, and the space and freedom to make suggestions and to focus on those areas that you believe add value to the company. And as they move deeper into the digital space, there are exciting opportunities to innovate and to integrate the very latest trends in cloud and emerging technologies.
Embracing this autonomy to proactively manage his own career is something that Lauri believes he first learned as a CEMS student.
"CEMS is a real melting pot. The CEMS experience opens the door to the highest level of study, across every discipline and business area – and across different cultures and geographies. At CEMS, I was also encouraged to try different things and to get as much as I possibly could from the diversity of courses, fellow students, work experience and more."
Lauri's greatest advice to anyone starting their career is avoid limiting their focus or narrowing their field. And to develop the ability to adapt to anything – to be "thrown in at the deep end and to manage to survive," he says.
"As a guiding principle, I'd say: always look to broaden your horizon and your expertise, especially when you are young and before you take on the responsibilities of a family. Think of experience as a pyramid: the wider the base, the higher you can build. Grab whatever opportunity that comes your way. And remember that nothing is purely good or bad. After all, what's the worst that could happen?"