CEMS MIM ranked in the top 10 % of QS Masters In Management rankings 2022
Published on
Sep 10, 2021
CEMS MIM ranked in the top 10 % of QS Masters In Management rankings 2022
rosinski
Fri, 09/10/2021 - 18:27
The CEMS MIM has been ranked number 15, with an overall score of 81.3%, in the annual QS Masters in Management ranking which makes it among the top 10% performing programmes globally. Press release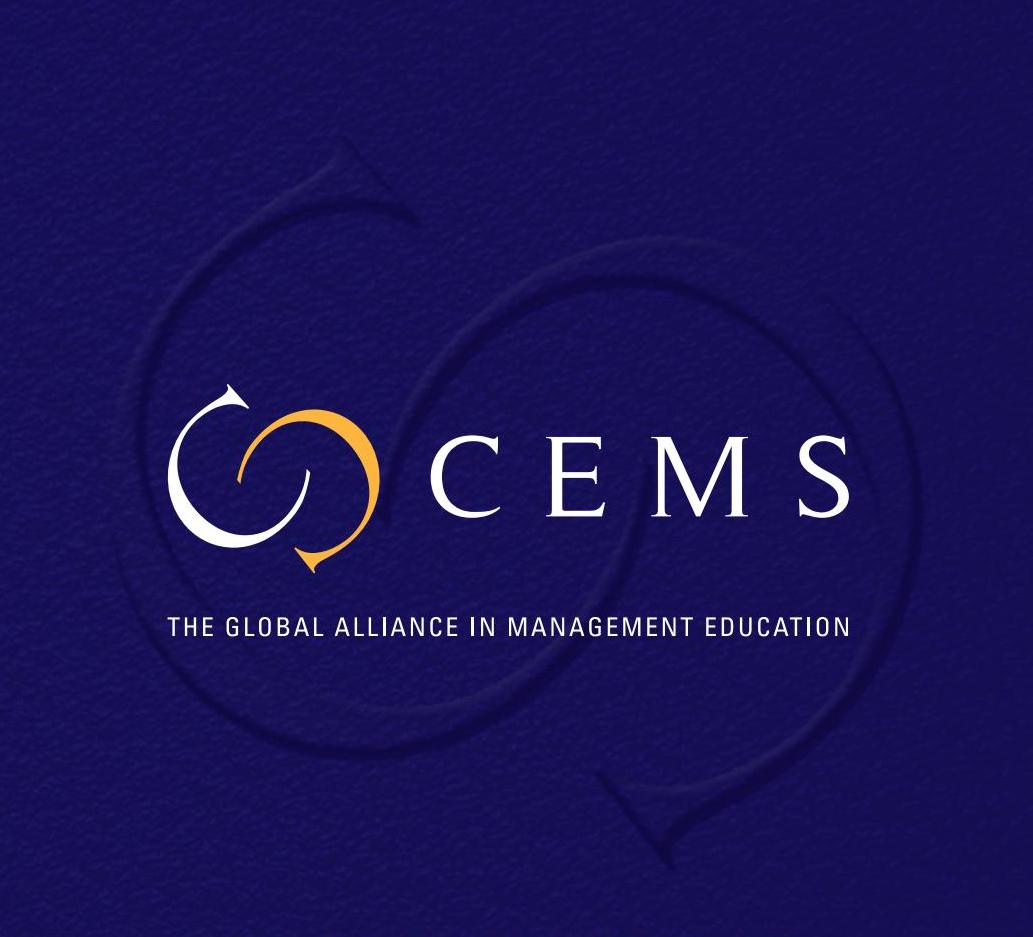 The CEMS MIM is delivered through a global alliance of 34 of the world's top business schools in collaboration with 70 corporate partners (multinational companies) and 7 social partners. 
Of the five indicator groups that comprise the ranking the CEMS MIM scored at least 21% points higher than the global average. For Value for Money CEMS scored 89.5% (global average 62.3%), for Class and Faculty Diversity CEMS scored 86.2% (global average 64.9%), for Thought Leadership CEMS scored 80.2% (global average 52.8%), for Employability CEMS scored 78.6% (global average 51%) and for Alumni Outcomes CEMS scored 74.9% (global average 49.7%).
The median salary of CEMS graduates six months after completing the programme is between $50,000 and $60,000 while the estimated return on investment after 10 years is $580,009.
"We're delighted that the prestigious QS rankings have validated CEMS' position as one of the top Masters in Management programmes in the world. This unique alliance between the world's top business schools and global corporations mean that our students are exposed to cutting edge international academic theory which they apply to real world in their numerous interactions with CEMS Corporate Partners," says Nicole de Fontaines, CEMS Executive Director. 
"This means our graduates are highly sought after and can take advantage of connections made with CEMS member companies during the programme to build their future careers, indeed 47% of our graduates go on to work for a CEMS Corporate Partner," she said.
130 programmes were included in the QS 2022 MiM rankings representing 33 countries. Data was taken from 53,792 employees, 42,639 academics and 27,831 alumni.
About CEMS:
CEMS is a global network of 34 of the world's top business schools, 70 corporate partners (multinational companies) and 7 social partners (NGOs), dedicated to educating and preparing future generations of international business leaders, through the top ranked CEMS Master in International Management (MIM).
The CEMS' MIM emphasises personal and social responsibility in business decision-making, leadership and citizenship, informed by ethical reasoning, personal integrity, and respect for social diversity. The programme helps students understand and navigate the international business environment, whilst equipping them with the knowledge, skills and network to manage people across borders and within multinational teams, tackling real business issues across a range of fields.
For further information contact Judith Hunt judith@griffithshuntpr.com +44 (0) 7714 407060