ESADE Block Seminar 2021: Why understanding sustainability is an "absolutely critical" business skill.
Published on
Sep 13, 2021
ESADE Block Seminar 2021: Why understanding sustainability is an "absolutely critical" business skill.
rosinski
Mon, 09/13/2021 - 12:44
Block Seminars provide the opportunity for CEMS members to come together, exchange ideas, and debate and discuss innovative management topics as well as comprehensive leadership topics. This programme element aims to integrate social activities to create a "class spirit" at the beginning of the term. News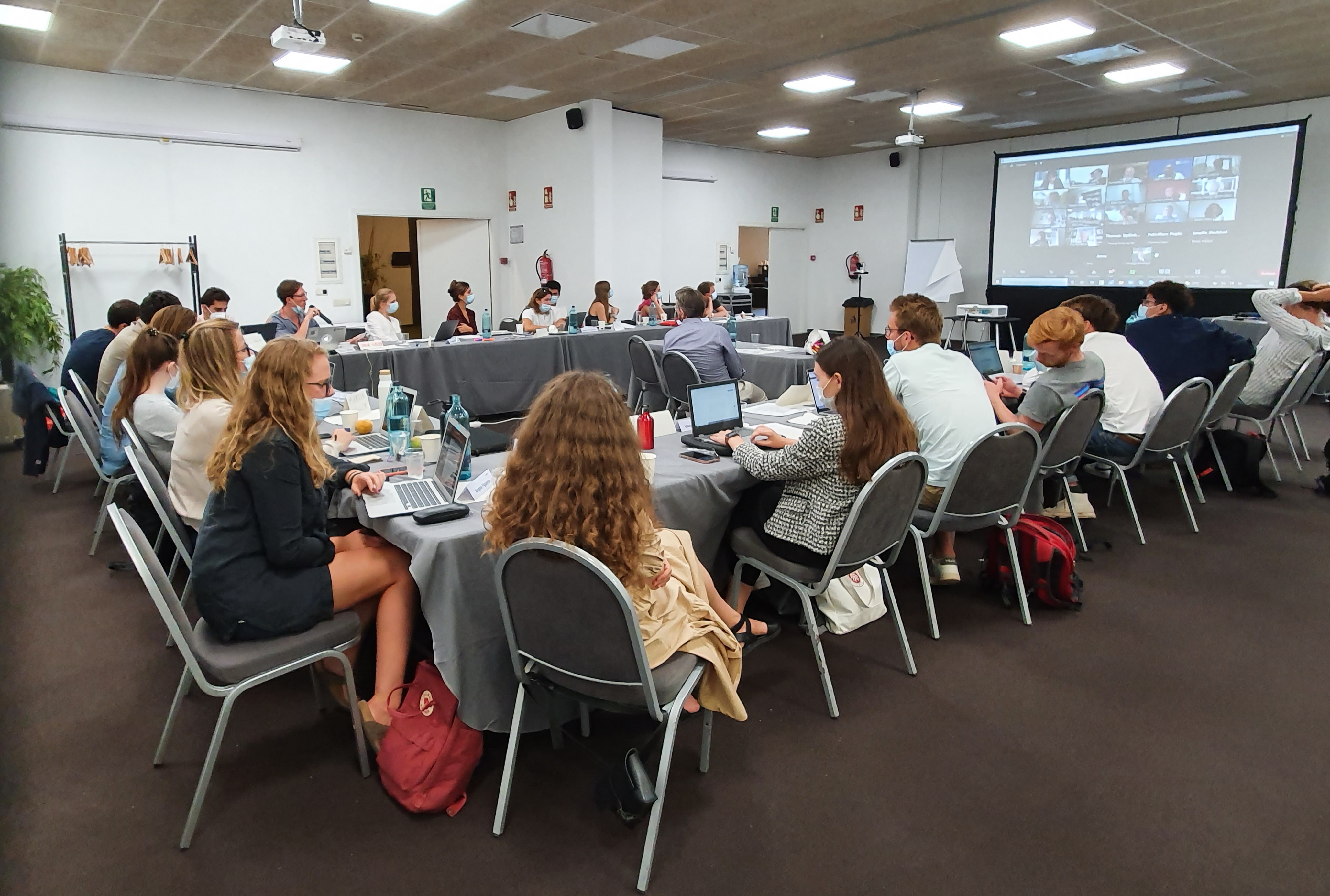 The challenges we face have the potential to become existential.
From climate change to carbon emissions, freak weather events to the risk of zoonotic disease and future pandemics, our planetary boundaries are under threat. Mitigating these risks and prioritising the sustainability of our social-ecological environment are absolute imperatives for government, for international agencies of collaboration – and for the business community.
So says socio-ecologist, Rafael Sardá, Lecturer in Business and Environment teaching the CEMS MIM at ESADE. So pressing is the need for businesses and business leaders to embrace the science around these challenges and build this awareness into critical decision-making, argues Sardá, that environmental risks should be taught as an integral part of any management curriculum. Which is precisely why he and his colleagues at ESADE have made the natural world the primary focus of their CEMS Block Seminars for the last four years – while the Block Seminars form an uninterrupted 25 year tradition at the School.
Block Seminars are the first consolidated learning experience of the CEMS Master in Management. They bring together students and faculty from CEMS institutions around the world at the kick-off of the academic year, and are intensive one-week courses that integrate lectures, open discussion and debate, and a breadth of activities around a specific topic or topics that often sit outside the universities' standard curricula. As an experience they are a major function of cohort-building and the class spirit that characterises CEMS. They also set the tone, says Sardá, for the learning journey to come; and that is why they are so critical.
"At ESADE we took the decision to leverage this coming together of the new cohort as a unique opportunity to bring the most important issues facing our planet into sharp focus. And to expose CEMS students – the leaders, decision-makers and shapers of our future – to totally new concepts; to the need for all of us, especially business leaders, to change our thinking of the climate, on biodiversity and on the planet itself."
Rethinking the value chain
Under the banner "Sustainability in the 21st Century: Rethinking the Value Chain," the ESADE CEMS Block Seminar 2021 kicks off in September with a singular challenge for students: to embrace the concept of business in nature. The opening sessions at ESADE address this idea, positing corporate activities as activities that happen with the context of the natural world and looking upstream supply chains through the lens of sustainability strategies. Learning happens through an ad-mixture of academic lectures, hands-on exercises and case studies presented by major corporate players and CEMS partners.
Mid-week, CEMS students are challenged to role-play real-world case studies with support from both faculty and corporate experts, and enjoy a range of team-building activities. Concluding sessions explore downstream supply chains again through case studies and corporate presentations, as well as student group work. CEMSies are expected to present a group project at the end of the Block Seminar that showcases their learning in a creative and innovative fashion, says Sardá. The keynote, transversal corporate guest at this year's event is Jean-Paul Paddack of the World Wide Fund for Nature – a CEMS Social Partner since 2020 and an active collaborator with ESADE CEMS Business Projects.
Sustainability – a critical business skill
Understanding sustainability, grasping the need to achieve carbon neutrality and being nature-positive as functions of building resilient supply chains and eco-effectiveness – and indeed, preserving our well-being and ability to thrive on the planet – all these things are business skills just as critical as any other, Sardá says. And CEMS is uniquely positioned to drive this understanding.
"CEMS enjoys this unique coalition of schools and business organisations, students from all over the world and an alumni community that spans the globe. And since its inception, CEMS has always been about innovating in education and pivoting to address the biggest topics, ideas and issues of our time as educators of the coming generations of decision-makers."
ESADE CEMS students attending this year's Block Seminars are future CEOs, Chief Sustainability Officers, leaders in production, innovation and more, he adds. Reaching this next generation of leaders at the "first touchpoint for skills development" is critical, in terms of building the knowledge, the sustainability mindset and aptitudes that we so urgently need.
"The corporate world is actually way ahead of us, in this regard. The biggest corporate citizens on the planet have already shifted in their thinking from business versus nature to business in nature, and they are changing how they do things. As educators, business schools also need to make this a critical part of the agenda. We need to be driving the conversation at this crucial, inflection point in young leaders' careers. At ESADE, we are catching students at the entry point in their Master's journey, and we are making it a priority to share this message: if you want to be a good executive in the future, you're going to need a holistic view for the 21st century."
Future leaders will make decisions based on sustainability, argues Sardá. And today's students need to understand why.