Corporate Insights: Alice Bordenave with Société Générale
Published on
Sep 21, 2021
Corporate Insights: Alice Bordenave with Société Générale
rosinski
Tue, 09/21/2021 - 13:54
Many CEMS alumni have chosen to build their careers with CEMS Corporate Partners. In this interview series, we explore the diverse career paths CEMS alumni have embarked upon within CEMS Corporate Partners. Today we meet Alice Bordenave, Head of Business Operations with Société Générale Equipment Finance. News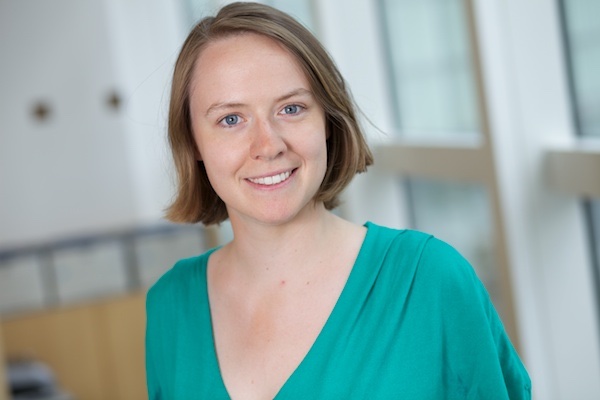 Keep moving forward because nothing stays static 
When you work for one of the world's foremost financial institutions, you can expect there to be a strong forward momentum to your career. And if that financial institution is multinational investment bank and financial services behemoth, Société Générale (SocGen), there's an expectation that you will "move up to expert" within your function as part of your career progression, or switch markets to acquire new proficiency and knowledge as you advance over time. Things never remain static, and whatever your role, no one day fully resembles another. 
This is the experience of Alice Bordenave who heads up the Business Operations team of SGEF, #1 Equipment Finance provider in Europe and part of France's second largest banking group. Reporting directly to the Chief Commercial Officer, hers is a role that essentially oversees all risk and compliance issues in loans to businesses for the purchase of large industrial machinery or equipment. 
"We finance things like cranes or trucks or scanners for hospitals. From the bank's perspective, this can entail quite a lot of risk so it falls to me and to my team to iron out the tricky operations and deals that we run across different regions and countries, and to ensure that things pan out as smoothly as possible." 
Head of Business Operations in Equipment Finance is a role that Bordenave has held since late 2018. Before that, she had leadership positions within different areas of Société Générale; most recently as Vice-President in the Strategic Acquisition and Leveraged Buyout Finance team, specialised in Mid Caps (companies with a market value between €50 million and €1 billion) within Société Générale Corporate and Investment Banking. 
"I joined SocGen in 2010 and I've switched career four times of over the last decade. I started my career here in real estate finance before moving to advisory in mergers and acquisitions, then LBO finance and now equipment finance. This kind of variety and forward momentum is one of the very best things about working in a big bank; you're exposed to a really rich and diverse network of clients, corporations, public bodies, markets and people." 
There's no such thing as a typical day 
In her role, it's not uncommon to have a close a deal fast, says Alice Bordenave; sometimes within less than 48 hours. That means that she and her team have to be nimble and agile enough to manage complex meetings and analyse bids on deals – some of them urgent – where communication has to flow swiftly and accurately between team members and fellow experts from within SocGen. There is also a regular need to keep internal and external clients fully informed and updated on the progress of different projects. 
"It's a truly dynamic job. You will be running from one meeting to another, preparing presentations, managing complexity and servicing the needs of different stakeholders without stopping. And there really is no such thing as a typical day."
Much of her work has traditionally happened via virtual channels – video and Skype, she says – as her client roster spans the globe. In this sense, Covid-19 was not a major disruption to her own operations internally. Nor has she found it an excessive challenge to keep moving forward as a woman in a "man's world."
"It's true that in some ways, banking is still a very male-dominated sphere, however a lot of it is sector or market-dependent. In my experience, corporate finance as a field is really changing – more quickly perhaps than market finance. A lot of the most senior executives that I interact with are women today as the way we work changes, and it gets easier to navigate life and work responsibilities."
Networking, she says, is an exceptionally good tool in building the support and the resilience to keep moving forward as a woman in a demanding role – not only with other women, but with a diversity of colleagues and stakeholders. And this is very much a skill she developed during her time as a CEMS student.
"CEMS exposes you to those all-important international and inter-cultural interactions from the word go. You are dropped into an environment where you have to negotiate and network with people from hugely different backgrounds, and build ties and relationships across cultural divides. It takes you far out of your comfort zone fast, and it kick starts that ability to adapt that we all need in today's world."
Keep moving forward, keep asking questions 
Adaptability, flexibility and a willingness to acquire new skills were aptitudes that Alice Bordenave developed as a CEMS students; and they are aptitudes that she recommends young people starting out their career today learn to prioritise. 
"Our world is changing so fast, it can feel hard to keep up, but I can't recommend enough that the way to keep moving forward is precisely that – keep moving forward. Keep changing your job, even if it's within the same company."
And if she had one key piece of advice it would be this: keep asking questions.
"When you're starting out, when you're the 'newbie,' it's all too human to be afraid of making mistakes, and to be ashamed about not knowing all the answers. But a big part of leadership is being OK with not knowing, accepting that you can be wrong and dealing with it by remembering that you can learn. What I always say to someone new, someone I recruit into my company, is just that: ask the question and don't be embarrassed. How else will you keep moving forward?"