CEMS Career Forum connections: Coca-Cola HBC
Published on
Sep 21, 2021
CEMS Career Forum connections: Coca-Cola HBC
perrinna
Tue, 09/21/2021 - 15:44
You already know the iconic Coke red (and hopefully you love the drink too!). But did you know that CEMS Corporate Partner's famous brand is way more colorful than you imagined? Their portfolio spans more than 100 brands across 8 categories, including coffee and premium spirits. News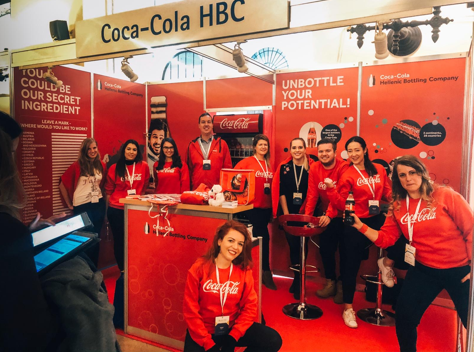 Variety everywhere you look
If you live in one of the 28 countries we operate in, you might have a Cappy, Amavita, Dobry or Next Juice for breakfast, a plant-based Adez milk for your cereal or a hot cup of Costa coffee.
During the day you can refresh yourself with one of the many water brands we produce like Avra, Aquarius, bonaqua, Römerquelle, Dorma or Valser. Or you try to fight after-lunch-fatigue with Powerade or Monster Energy drinks.
Not to forget the end of your working day when you enjoy a Fuzetea or if you like mixers, you might fancy our Hard Seltzer Topo Chico, or mix yourself a drink with one of our Kinley tonics.
Ready to go out? Have a look at the bars nearby and you will see some of the brands we sell like Aperol, Brugal, Campari, Highland Park and Jack Daniel´s.
You might not know the whole portfolio, but you probably know the company better than you think!
Portfolio overview from the 2020 annual report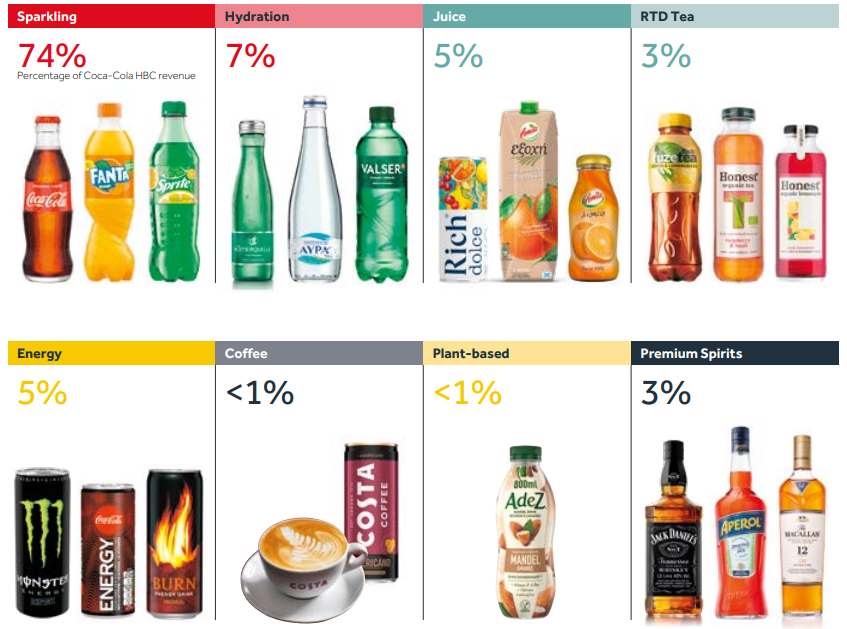 Working at Coca-Cola HBC
Coca-Cola HBC aims to excel at everything they do, and constantly adapts to new trends impacting our business. During the past year the company launched new eCommerce solutions, implemented a brand-new Big Data Analytics team, and use Augmented Reality for our in-store execution.
Interested in eCommerce and how they tackle the challenges that come with new consumers and new sales channels? Then don't miss to sign up for their eCommerce skill seminar on 2 November from 9am to 1pm CET with our Group E-retail and FSA Manager Eva Chocholouskova!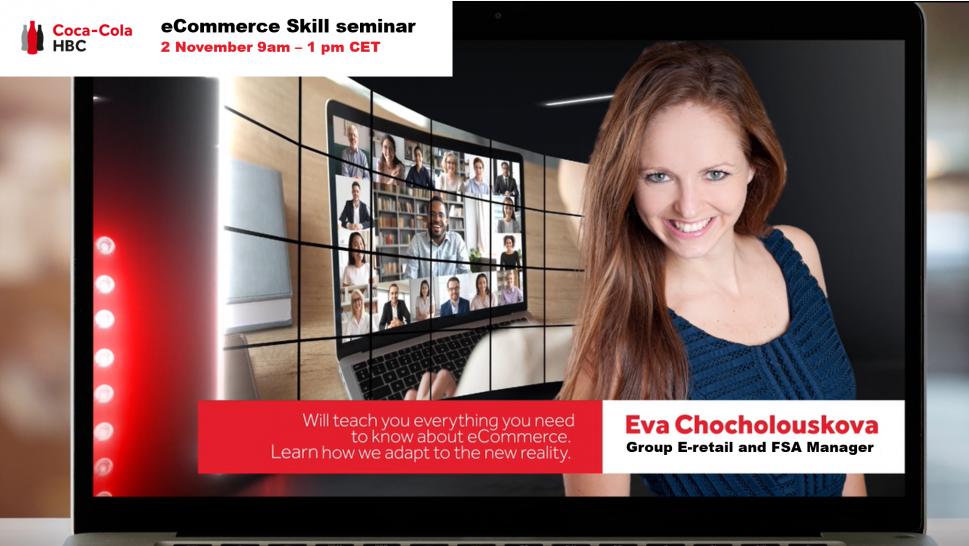 People at Coca-Cola HBC
While Coca-Cola HBC's work environment is very dynamic, they love to "play and win", and to celebrate our achievements together. It´s the feeling of togetherness across 28 countries and 3 continents that unites them. To strengthen this bond, they use an internal app "This Is Me" to share precious or simply fun moments with colleagues worldwide and just started to share their Highlights of the month on their LinkedIn channel too.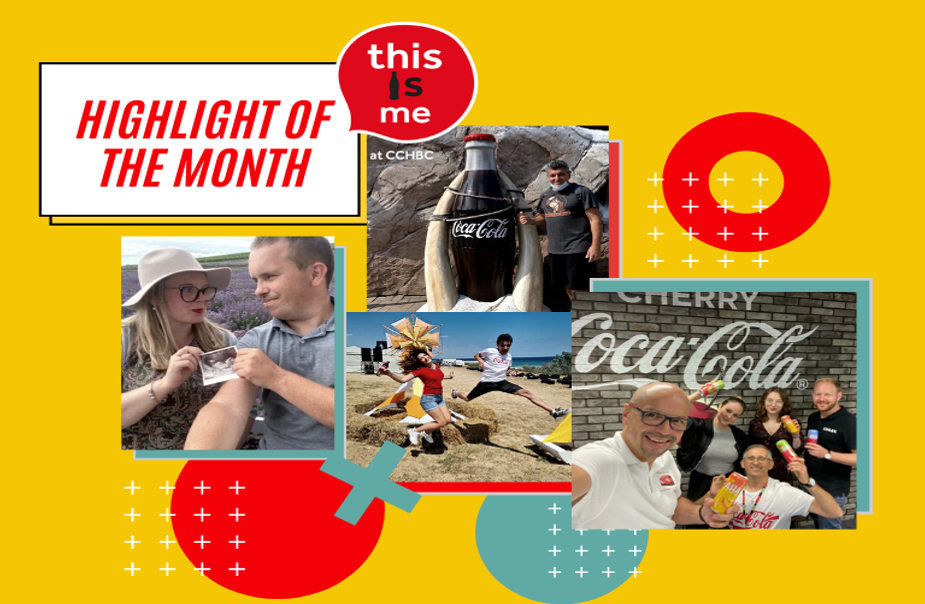 Accelerate your professional development
Coca-Cola HBC wants their people to "live the career they want". That´s why they are constantly looking for curious minds who are eager to learn, ready to adapt and tackle the problems they face.
The company offers internships as well as a Management Trainee program and entry-level jobs for graduates. Depending on your individual development plan they will have a wide and growing range of development, as well as mentoring and coaching opportunities available for you.
Elizabete who joined the Sales team as a Summer trainee in Poland: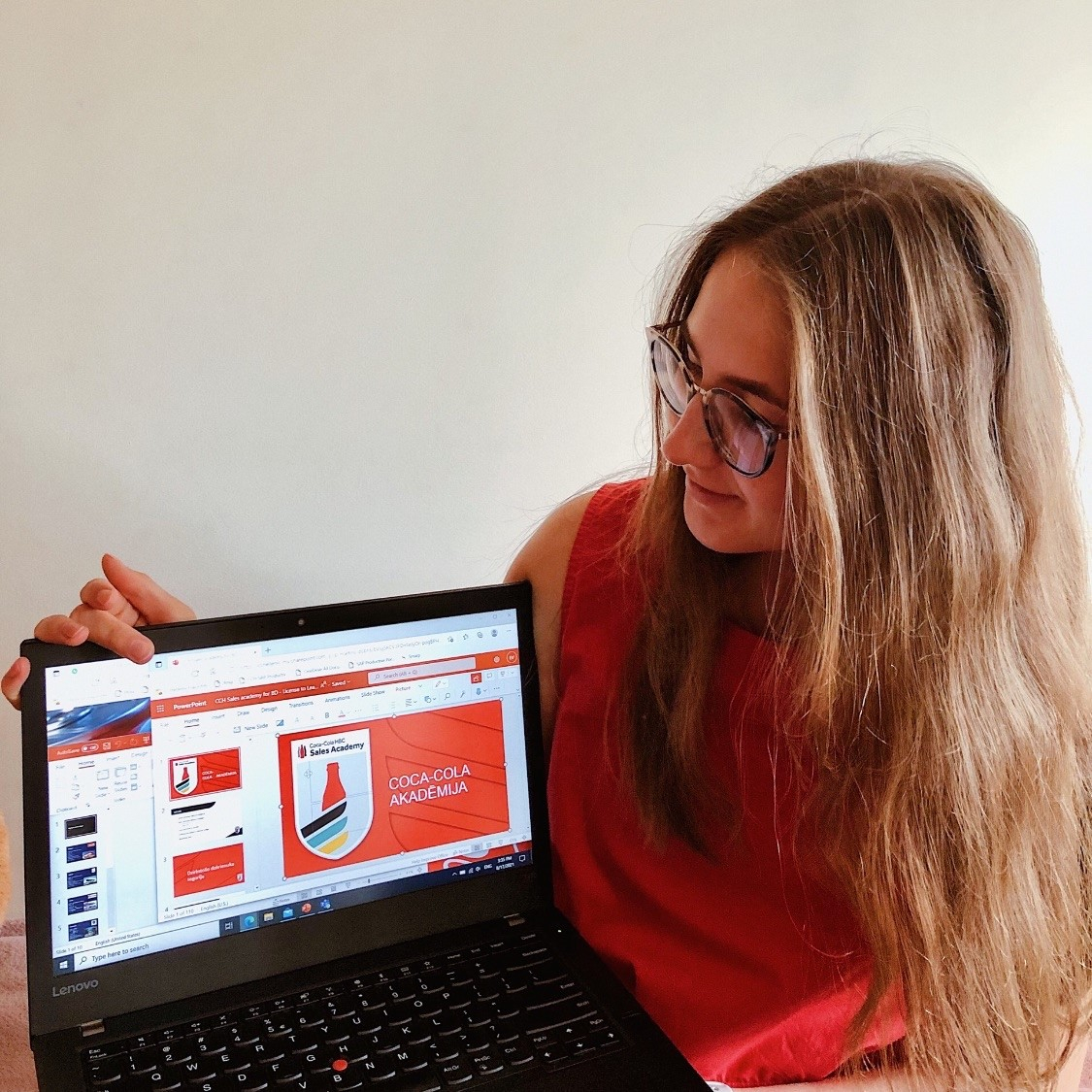 "It's only been a month since I am a part of Coca Cola, but I've learned so much new: I assisted the representatives and dealt with clients, participated in concluding contracts with clients, created prices for clients, got acquainted with the operation of the marketing department and warehouse shelves. I can plan my time myself so that the work is efficient, and the time is used productively. A very productive month has passed, and I cannot wait for the next challenges I will face in the next two! To opportunities! To trainees! To Coca-Cola HBC for offering such an experience!"
Meet Coca-Cola HBC at the Career Forum!
The company's strong and beloved brands are most likely part of your daily life, but there is more to know!
Their vision is to be the leading 24/7 beverage partner, growing with customers by ensuring they have a beverage for each consumer moment around the clock. They focus on making a positive impact on people, communities and our planet as they continue to be a recognized industry leader in sustainability.
The company is championing diversity and inclusion: At the end of 2020, women made up 29% of the total workforce and 38% of management roles are held by women. They foster diversity in their talent pipeline by aiming to recruit towards a gender-balanced and inclusive workforce.
Meet Coca-Cola HBC at the CEMS Career Forum, seize the opportunity to get expert advice from their recruiters regarding your CV and join their skill seminar about eCommerce! And make sure you stay up-to-date on the Business Projects that will be offered through your universities.