2021 CEMS Alumni of the Year Awards: Voting now open!
Published on
Sep 30, 2021
2021 CEMS Alumni of the Year Awards: Voting now open!
morelet-
Thu, 09/30/2021 - 17:33
We are happy to announce the selected candidates for the 2021 CEMS Alumni of the Year Awards!
News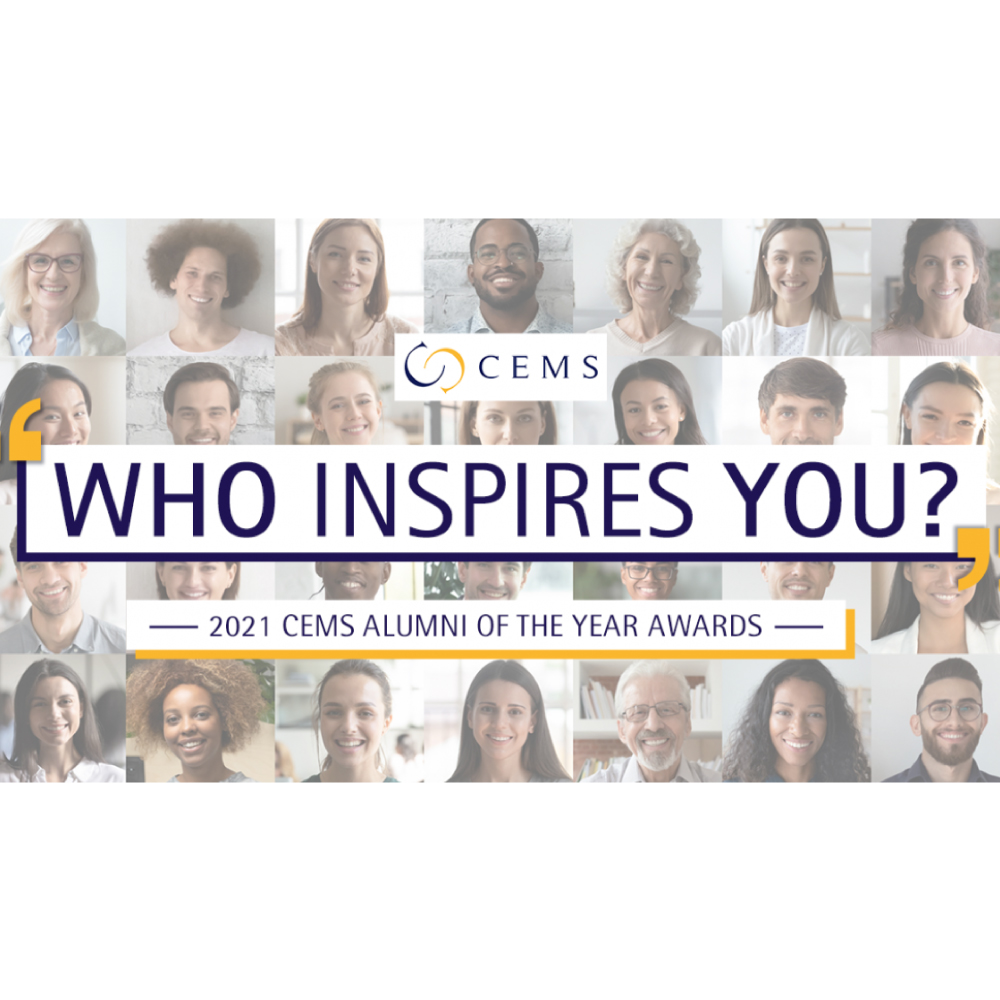 In the 33-year strong history of CEMS, we have had many great people pass through the portals of our alliance. CEMS continues to be strong thanks to the successes of our alumni spread all across the world & we greatly value our solid network of alumni along with the contributions they have made towards global causes and impact on society as a whole.  
History
The CEMS Alumni Awards are presented annually to outstanding alumni in recognition of excellent contributions to promote one or many of the CEMS values based on the 5 important parameters below:
Global Citizenship
Cultural Diversity
Professional Responsibility
Professional Accountability
Impact on society as a whole
NB: Nominations  can  be contributed  by  the  following  CEMS  Community  members:  students,  alumni, academic representative (i.e. program manager, corporate relations manager, academic director, CP, GO etc.). 
Nominee Requirements 
Graduate with a CEMS  degree (by November 2021 by the latest, both by CEMS  &  home school)
Illustrate and promote one or many of the 5 CEMS values
No self nominations accepted
Alumni who have won a CEMS Alumni of the Year Award in the past may not be nominated
Alumni Awards are given out in 3 categories:



Important dates to remember:
Voting opens: October 1st, 2021 (10:00 CET Paris time)
Voting closes: November 15th, 2021 (midnight CET Paris time)
*Please note that any fraudulent votes will not be counted. You may only select one candidate per award category. Voting is open to the entire CEMS Community (i.e. students, alumni, academics, etc.). 
We look forward to your enthusiastic participation in the voting process and with the help of spreading the CEMS spirit!