CEMS Career Forum connections: ABB, people and technology are transforming work and society
Published on
Oct 06, 2021
CEMS Career Forum connections: ABB, people and technology are transforming work and society
perrinna
Wed, 10/06/2021 - 12:00
For talented young people starting their careers, the opportunities today are greater than they have ever been. New types of jobs and careers are being created, work is becoming more interesting and varied, and the workplace itself is no longer a physical space, but more often a virtual one in which people work together across teams, projects and locations. Overwhelmingly, these developments are being enabled by technology, which is not only transforming work and organizations, but also helping to address some of society's biggest challenges. News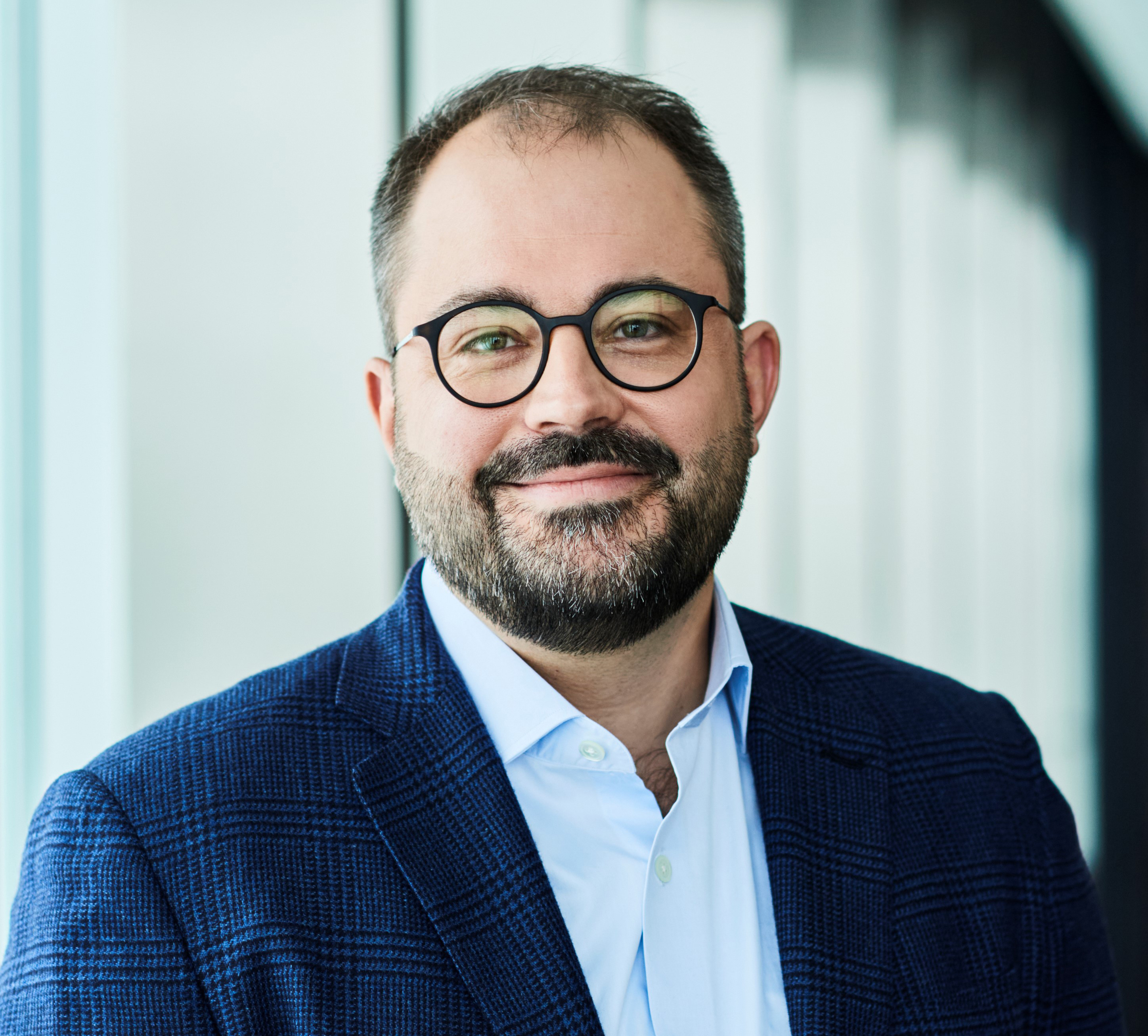 "For ambitious young people, these are exciting times. Technology is advancing faster today than at any time in history and, in face of challenges like climate change, there has never been a greater need for innovation," says ABB Chief Communications and Sustainability Officer, Theodor Swedjemark .
As a global technology company founded more than 130 years ago to take advantage of electricity, CEMS Corporate Partner ABB developed many of the technologies that made the modern world possible. Today, as a leader in electrification, automation and robotics, ABB is enabling a low-carbon society by helping industries, cities and transport providers reduce their CO2 footprint.
"Sustainability is part of the value we create"
"At ABB, we have always taken a sustainable approach to business. Sustainability is a key part of our company Purpose and of the value that we create for all of our stakeholders," says Swedjemark. "To us, sustainable development means progress towards a healthier and more prosperous world today and for future generations."
As world leaders meet at the COP26 conference in Glasgow to discuss new targets and policies for tackling climate change, technology companies like ABB have an important role to play in developing the solutions for a low-carbon society.
As a leader in energy-efficient motors and drives as well as e-mobility infrastructure, ABB is already helping to reduce emissions across industry, buildings and the transport sector, which together account for three-quarters of global CO2 emissions. To lead by example, ABB has set itself the target of becoming carbon neutral by 2030.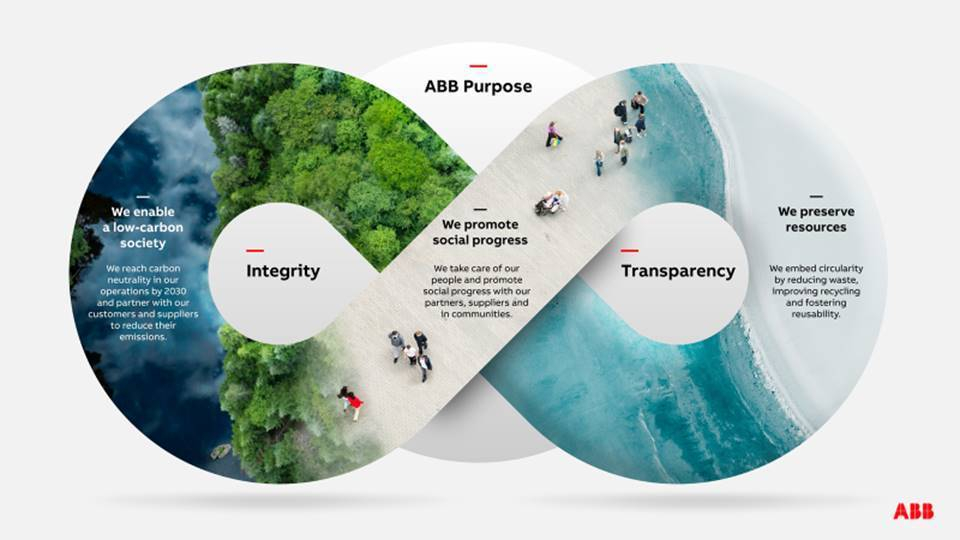 Part of ABB's Purpose is to energize the transformation of society and industry to achieve a more productive, sustainable future.
Working environments in which people can succeed and develop
To stay at the forefront of technology, ABB seeks to attract the best talent. As well as offering opportunities to work in exciting fields like robotics automation, software and artificial intelligence, the company is committed to promoting social progress across its value chain. Wherever it operates, ABB strives to create safe, fair, equitable and inclusive working environments in which its people can succeed and develop. An open job market enables its people to manage their own careers within the company.
Theodor Swedjemark is also convinced that collaboration across generations makes people and companies more successful.
"At ABB, we have five generations of people ranging in age from 24 to 78, with millennials making up the largest single group of employees. One of our people-development priorities is to foster young talent through continuous learning and development. Currently, we have around 3,200 interns, trainees and apprentices among our global workforce of more than 100,000 people," says Swedjemark who is also ABB's executive sponsor for generations.
Beyond its own operations, ABB is strongly engaged in its communities around the world, providing impactful support for initiatives across three pillars: education, diversity and inclusion, and care in the community. It works closely with suppliers to uphold human rights, promote social progress and drive broader environmental, social and governance performance.
"At ABB, we recognize that tackling climate change must go hand in hand with human rights, health and safety, education, economic growth and equal opportunities. Wherever we operate in the world, we are committed to using our technologies, expertise and influence to balance the needs of society, the environment and the economy for the benefit of everyone," concludes Swedjemark.