CEMS DACH Forum 2021
Published on
Dec 06, 2021
CEMS DACH Forum 2021
perrinna
Mon, 12/06/2021 - 17:28
The DACH Forum is an annual rotating event between the Vienna University of Economics and Business, the University of Cologne, and the University of St. Gallen. From October 19th to 22nd the University of St. Gallen had the honor to host the CEMS DACH Forum 2021 which covered the topic "Integrated Management and Leadership". The forum included practical insights from the corporate world, networking opportunities and social activities.
News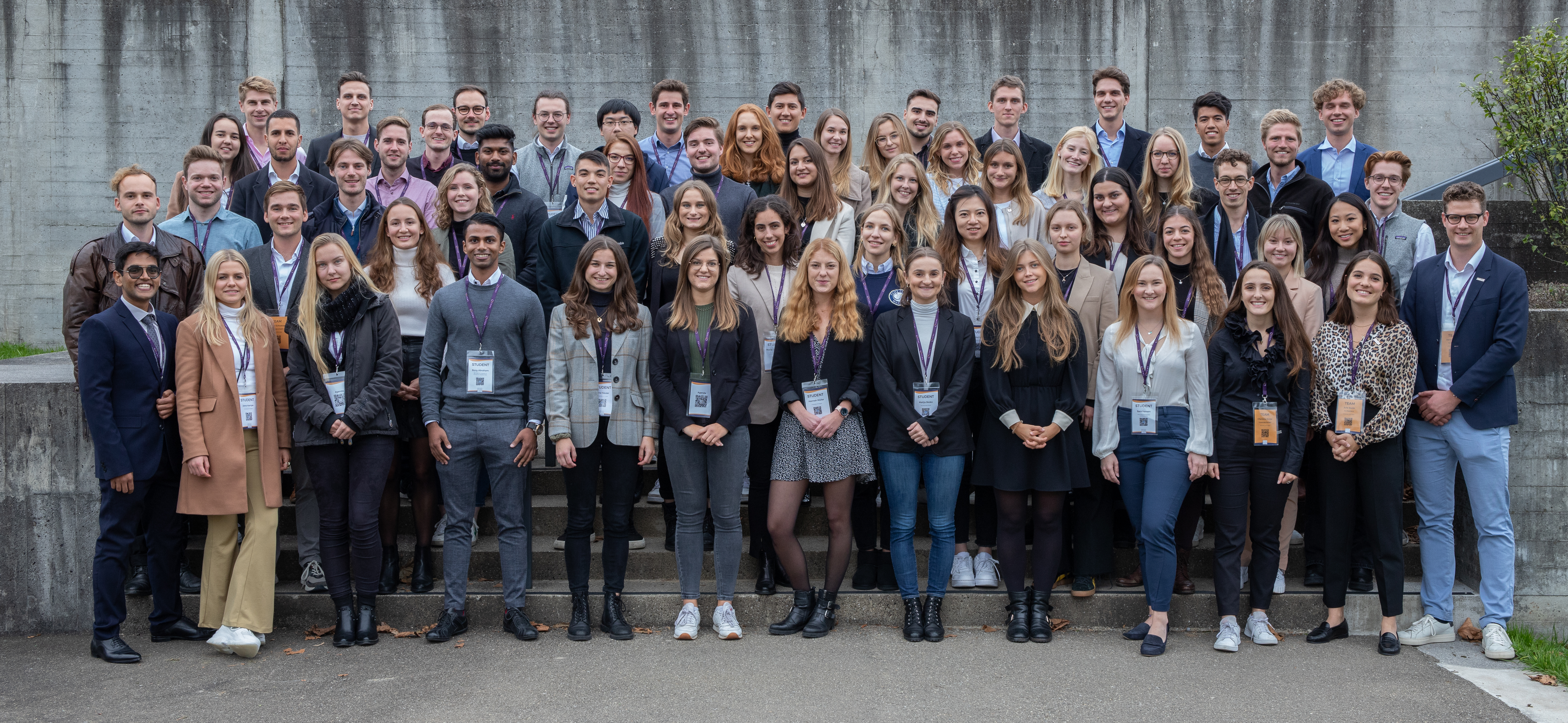 The 54 participating students from 15 CEMS Academic Member schools, representing 17 nationalities, gathered in Switzerland to make the CEMS DACH Forum 2021 a truly unique experience after more than a year into these extraordinary times. The physical event combined academic, professional, and social aspects, making it a huge success.
An insightful course about Integrated Management and Leadership was at the heart of the CEMS DACH Forum. Dr. Lüder Tockenbürger provided students with a very wide-ranging overview of management and leadership while covering relevant topics in general management, process management and organizational development. To further improve the learning experience, the students were faced with a real management challenge in the context of an existing company where they took over the role of the CEO, who is facing severe problems. In teams, they then analyzed the situation and proposed a holistic solution based on an integrated management understanding.
Another highlight of the course was the process simulation. The students had to simulate the production process of a ship manufacturing plant in smaller groups. The groups were competing against each other to produce ships as fast as possible while keeping up with high Swiss quality expectations.
Apart from the academic program, 10 CEMS Corporate Partners took part and contributed to the successful forum. Kearney, Deloitte, zeb, L'Oréal, Richemont and Bain & Company hosted company lunches and aperitifs where the students were able to learn from and interact with high level company representatives, for example, with Sophie Berrest, Country Manager of L'Oréal Switzerland. Other networking opportunities were provided during the rotation dinner with zeb, Coca Cola HBC, Barilla and Richemont. First-round interviews were conducted by Gartner, zeb and Richemont for students to get to know the companies and vice-versa. Finally, the students were able to learn about career perspectives and job opportunities through various company presentations.
The participants didn't just meet the exciting Corporate Partners but also – staying true to the CEMS spirit – participated in memorable social events to connect with fellow CEMSies. During social events like a traditional Swiss fondue night, pub quiz and early-bird yogas, they were able to connect on a more personal level and create friendships with CEMS students from all over the world.
The next edition of the CEMS DACH Forum will take place in Vienna in 2022.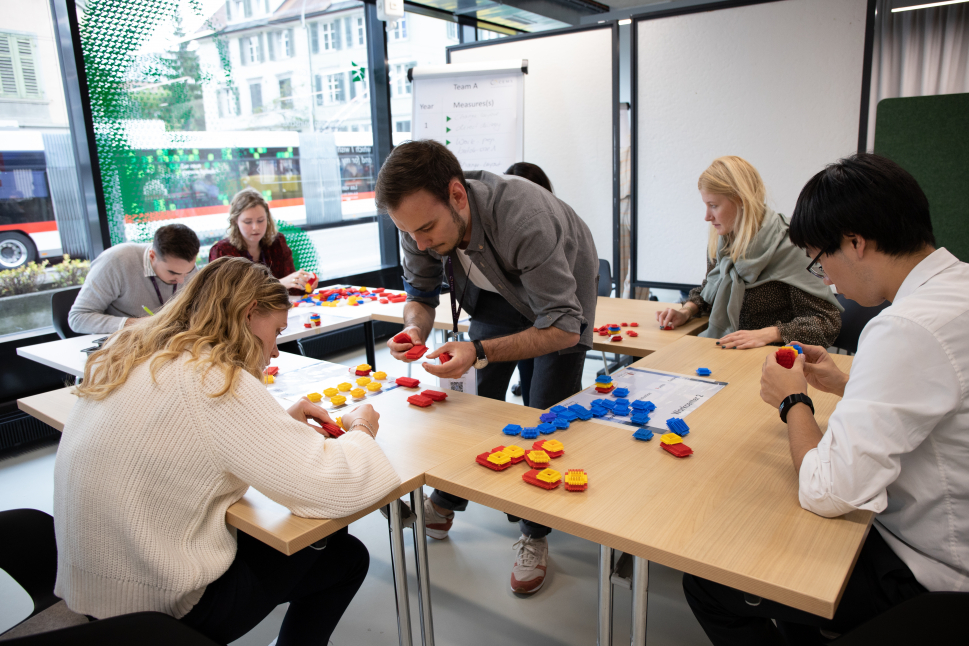 Simulation of the production process of a ship manufacturing plant in smaller groups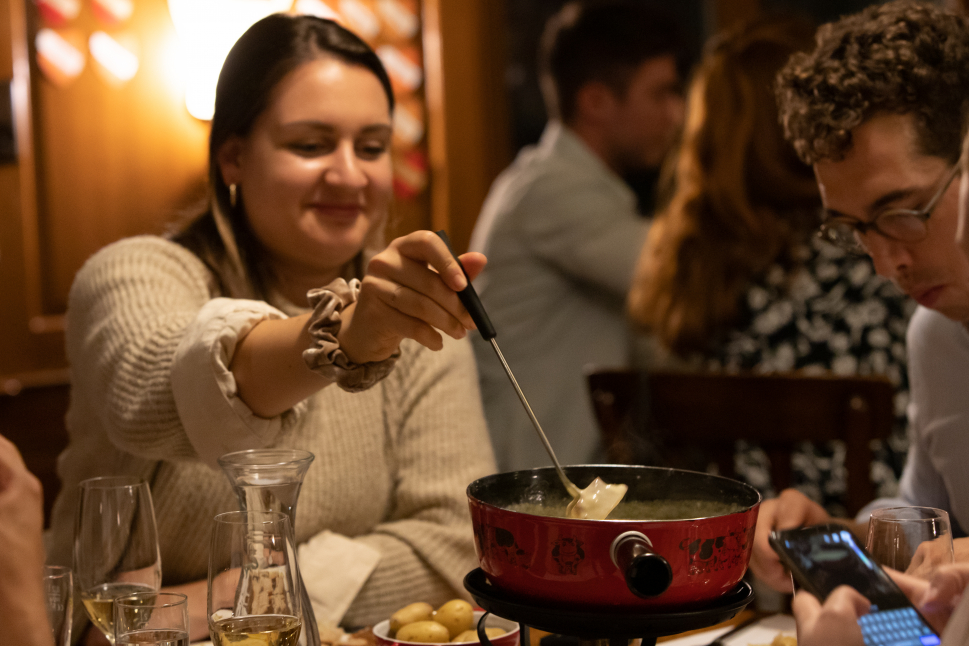 Swiss fondue